All Professional Paint Jobs by AllPro Painters
™
Allpro Painters will come to your home and inspect the premises to provide you with an accurate, detailed estimate of you interior or exterior paint job.
Get a real time estimate for your home project through a video call. No need to wait for us to come to you, just schedule a video call with us and start your project today!
Our warranty covers any peeling, flaking and blistering of the newly applied paint due to poor or improper workmanship for up to 5 years from the contract date.
Professional, Diligent & Honest!
Together, Let's Create Your Dream Home!
AllPro Painters is a professional painting company offering a vast array of residential and commercial painting and contracting services in the area of Las Vegas and southern Nevada. We offer a high level of professionalism, and believe in providing diligence, honesty, and overall superb customer service in every job we complete – start to finish.
Not only are our professional painters and contractors skilled and trustworthy, they are licensed and insured. You can always trust AllPro for accurate estimates and speedy, reliable service. We know our customers take great pride in their homes and businesses, which is why we are proud to offer painting and repair services that will enhance and protect these spaces.
Each residential painting job we complete is covered by a 5 year warranty that protects against any adherence defects in newly applied paint due to poor or improper workmanship.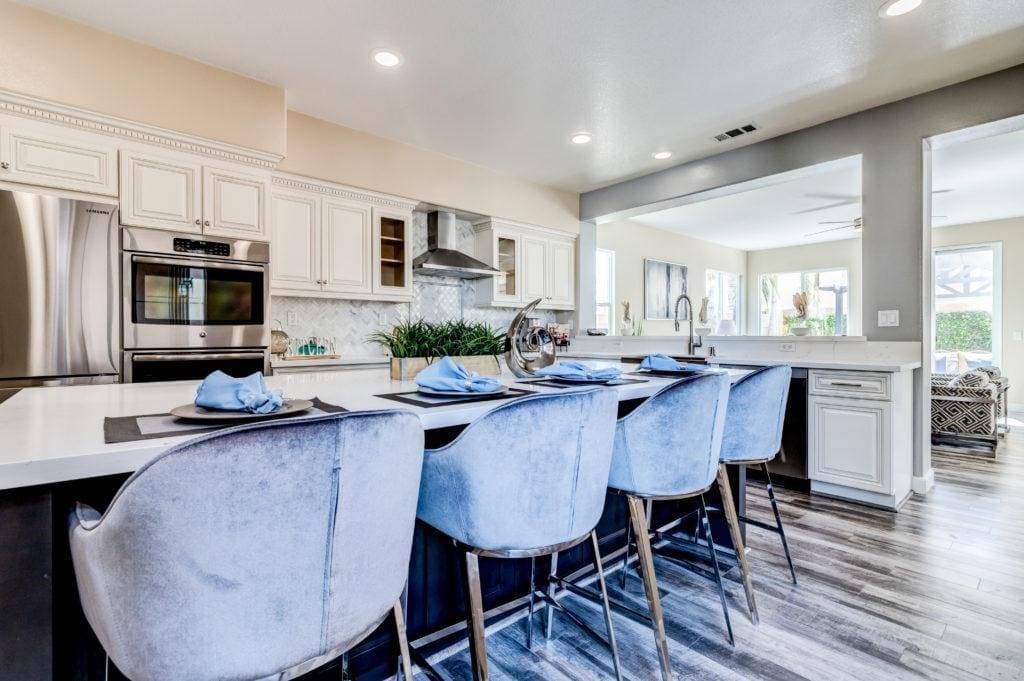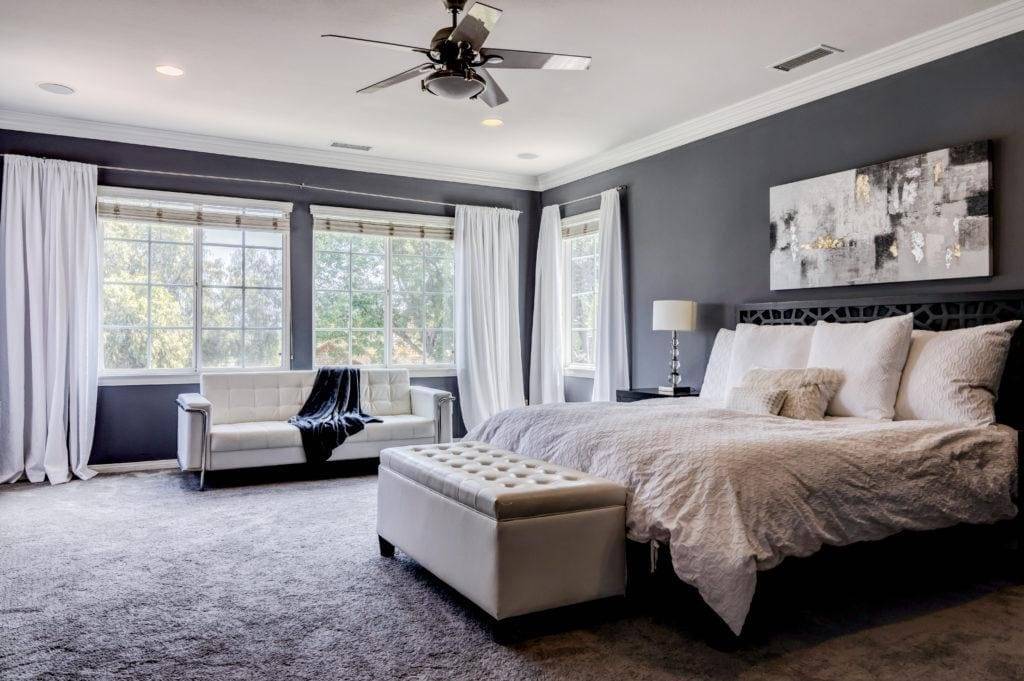 Pete did a great job. We would highly recommend this business. On time and knows how to communicate. A welcome feature that seems to be lacking in so many St. George businesses.
When Wade came over for the initial measuring and estimate, he was prompt, courteous and very helpful. Once the estimate was completed and I accepted, the work began the next work day. Wade was here to introduce me to the painters who would be doing the work and Rony and Carlos were wonderful from day one. Their work was impeccable, they did an excellent clean-up each day and a very thorough one upon completion of the project. in the midst of the project, I decided I wanted to paint more walls than at first, Wade came over that very afternoon, and it was a seamless estimate and addition. The main office called each day from Las Vegas to ascertain that I was happy with the progression and workmanship, and again Wade came by for the final walk through. I would most certainly recommend AllPro Painters, and Rony and Carlos for their continual professionalism and courtesy while in my home.
Maria and her team were very professional and do AMAZING efficient work. I had to change my start date a few times and they were very accommodating. Very affordable and accurate pricing. NO SURPRISES !!!! thank you Maria and team.
AllPro Painters is Fantastic to work with!!! I was extremely impressed with the quality of work! In addition the kitchen Cabinets looked brand new. Thank you AllPro Painters!!!!
Maria and AllPro really care about their customers and have an excellent attention to detail. I recommend you call.
Maria is awesome. They are professional and take good care of their clients. I would highly recommend them to anyone looking to repaint indoor or outdoor surfaces. Thanks Maria.
The management team has a combined 100+ years in the business of painting, framing and drywall. Allpro Painters has been providing painting services to houses and business for over a decade, completing more than 40,000 painting projects. We hire only the best painters in the Las Vegas area and use high-quality products to complete your paint job, all at a price you can afford!

Call us today for a free, on-site house painting estimate! We use computerized, unbiased estimating software to provide you with an immediate written estimate that we stand by. Your quote will be broken down so you can see exactly where each dollar is going. We promise to complete your interior or exterior painting job on budget. Contact us today to learn more about how the most professional Las Vegas painting contractor can help with your next painting project!​
Areas We Provide Services
Licensed | Bonded | Insured
Locations Independently Owned and Operated
Nevada Contractor's License: #76639. $3,000,000 Bid Limit.
Utah Contractor's License: #10696814-5501
The #1 Painter in Utah and Nevada
At All Pro Painters, what defines us is our professionalism. All Professional Paint Jobs by AllPro Painters ™  isn't just our tagline, it is what we want you, our cherished customer to judge us by. From your first call to our office, when we pull up to your house in a wrapped vehicle for your appointment, when our painters arrive at 8 am sharp to start covering and prepping for paint, when the superintendent walks the job with you, to the final touchup and signing of the check, we want you to feel you were in the hands of professionals from start to finish.